Hancock County CASA (Court Appointed Special Advocates), located in Greenfield, Indiana, is a non-profit organization serving abused and neglected child victims in Hancock County, Indiana. CASA works with volunteer advocates who provide hundreds of neglected, abused, and exploited children with a voice in the court, and a friend in the court process.
So far in 2021, 68 children have been removed from their home because of abuse and neglect and we have over 150 children being served at this time.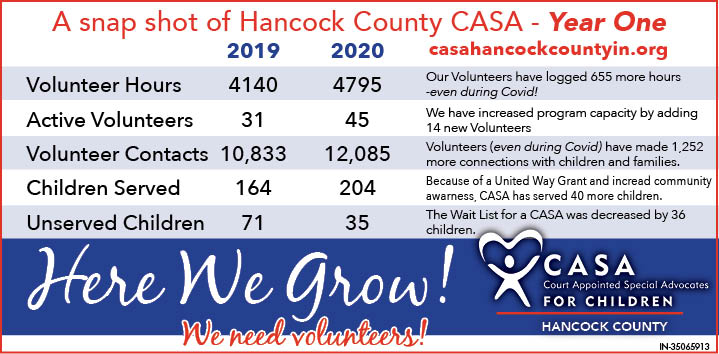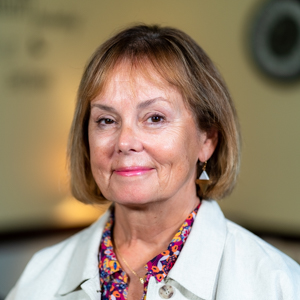 Marciann McClarnon Miller
Director
Marciann is a Hancock County girl. She grew up in Greenfield, IN and graduated from Greenfield High School, just like the three generations before her. Marciann received her BS and MS in Education from Indiana University. As the first born in a family of five kids, mother of 3, teacher for 37 years, and now a CASA, she has always been passionate about advocating for children. Marciann became a CASA in 2016. She currently serves as the inaugural Director of the Hancock County CASA court program. She also serves as the Executive Director of the Friends of Hancock County CASA, Inc., a non-profit organization established to support the mission of Hancock County CASA. Marciann is a board member of Regreening Greenfield and Greenfield Historic Landmarks. She has been named a Sagamore of the Wabash. She is past-president of Psi Iota Xi and the Hancock County Pioneer Cemetery Commission. Marciann is also the founding director of the Hancock County Community Foundation. Marciann and her husband, Tom, enjoy gardening, hiking, traveling, and attending the many sporting and school events of their 12 amazing and talented grandchildren.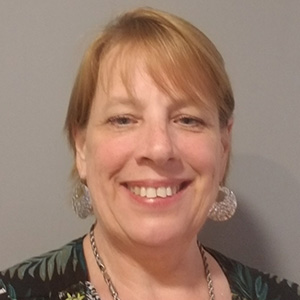 Cheryl Seelig
Program Coordinator
Cheryl Seelig became a CASA volunteer in 2012 with a family of 6 children.  In 2014, she became the Program Coordinator, where she continues to oversee all volunteers, monitoring cases and attending court hearings.
Cheryl has 4 children and 4 grandchildren.  She spends her time watching their soccer games, gymnastics performances and karate classes.  In her free time Cheryl enjoys riding her motorcycle and rides with the Patriot Guard and the American Legion Riders, doing veteran support activities, partaking  in motorcycle events such as funerals and parades, and supporting the local community.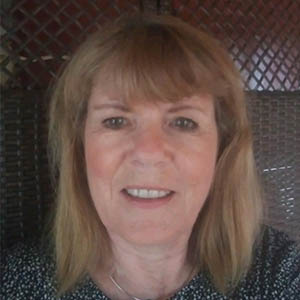 Jodi Watkins
Case Manager
Jodi Bass married Tom Watkins on December 6th (the day before the bombing of Pearl Harbor) only several years later.  She and her husband have enjoyed 44 booming years together.  She raised two sons, Sam and Travis in Fortville.  She is proud of her two granddaughters, Ellery and Emery.
Jodi has had her hand in a lot of different jobs.  She was her husband's bookkeeper for his tire store.  She worked in the school as a Library Asst. to be on the same schedule as her boys.  After they were self-sufficient, she worked at Hancock Memorial Hospital Radiology Office.  Jodi worked as an Airline reservationist for ATA, and rented cars for Hertz in Kona, HI.  Then she retired after 13 years as a Flight Attendant for Republic Airlines.
Jodi has since downsized to a 20 acre farm in Mt. Comfort where her husband, Tom grew up. There she enjoys raising chickens.
When Jodi was contemplating retirement, she viewed a spot on a news show about CASA in Marion County. Jodi thought that would be a great way to fill her extra time after retirement. With some investigation, she found CASA in Hancock County.  The Spring of 2018 she finished her training and took on her first case.  That one finished and she took on two more cases.  She now works part-time in the office as Case Manager.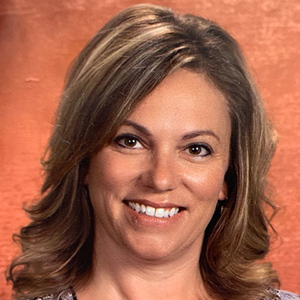 Allison Angelicchio
Trainer
Allison was raised in Zionsville, Indiana.  She attended Indiana University and graduated with a Bachelors in Social Work.  Twenty years later she went back to school and got her Certified Nursing Assistants license.
She is passionate about children. She has worked in many capacities caring for, teaching and advocating for children since she was sixteen.  Currently she is the Clinic Assistant at a nearby junior high and does home health care on the side.  She lives with her fiance, Dominick, and her two Shih Tzus .  Together they have five adult children and two grandchildren. Ten years ago when Allison was a foster parent, she adopted one of the children she was fostering. She truly understands the challenges our CASA children face. Her hobbies include, crafting, painting, being outside and reading.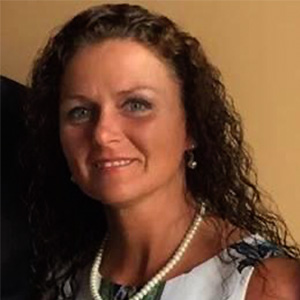 Tammy Settergren
Child Case Specialist
Tammy Settergren grew up in Chalmers, Indiana (White County) on a large farm where she lived with her parents and an older brother. After graduating from Purdue University with a BS in Business Management and Marketing, Tammy moved to Indianapolis where she met her husband of 21 years, Jay.  Jay is a 30-year career fire fighter at IFD and a leader of Indiana Task Force One. Tammy and Jay had two sons, Riley and Chase, both who attended Eastern Hancock High School.  After college, Tammy spent 15 years working in corporate America as a program supervisor, traveling across country and managing all aspects of multi-million-dollar contracts. Since leaving corporate America, Tammy opened her own apparel printing business called Just Good Tee's & More. Tammy created The Riley Charles Settergren Foundation for her sons where she holds a board position, as well as on Hancock County Friends of CASA Board, Inc. (FOC) and the Eastern Hancock School Corporation board. Tammy serves as a volunteer CASA in Hancock County as well as CASA Child Case Specialist. Tammy has a loving and giving heart and knows that she can help so many children in these roles.  When Tammy isn't busy with her business, helping the community through her sons' foundation or working with CASA, she enjoys cooking, riding her horses, camping and spending valuable time making memories with her friends and family.